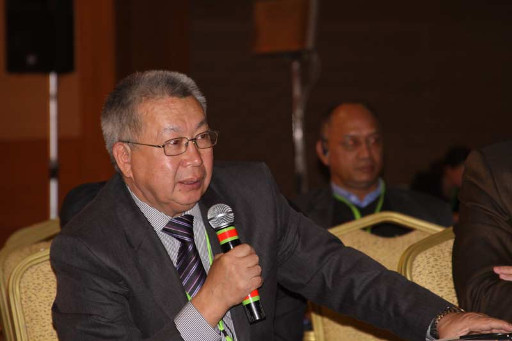 The head of government agency of environment safety and forest economy under Kyrgyz Republic Government. Doctor of biology, professor, academician of KR NAS (Kyrgyz Republic National Academy of Sciences), Honored Science Worker of Kyrgyz Republic, member of Expert Council of biology and chemistry at Higher Attestation Commission. For achievements in improving education and science in Kyrgyz Republic professor Toktoraliev B. A. was given honorary title –" Honorable Science Worker of Kyrgyz Republic" in 2007, many times he was awarded the diplomas of Ministry of Higher Establishments of the USSR, Ministry of Higher Establishments of the Kyrgyz Republic, Ministry of Science and Education of the KR, Ministry of Ecology and Emergency of the KR, State forest administration of the KR, Presidium of KR NAS, State oblast administrations of Osh and Jalalabat regions. Excellent Worker of Education of the KR, Honorable Professor of Osh state pedagogical institute and Batken state university. Toktoraliev B. A. was named "Person of 2004" by American Bibliographic Institute and was awarded the gold medal " For rare achievements in 2004".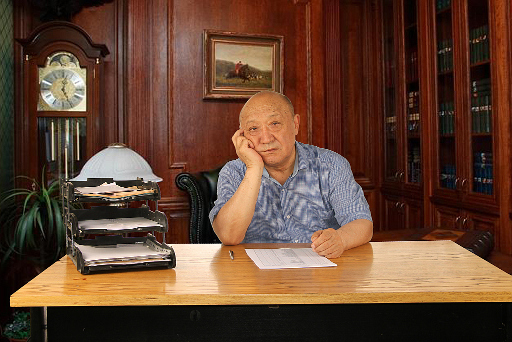 Professor of Social-humanitarian disciplines department of Kyrgyz State University of Culture and Art. I have been working in printing sphere more than 30 years. I have worked at "Kyrgyzstan", "Mektep" Publishing Houses as a chief editor and as an assistant director of institution matters. I've created Thematical plans on writing and publishing school textbooks with the editors of publishing houses. After the USSR collapsing in 1993-96 I've founded scientific journals "Science and new technologies" and "Higher establishments news", which have been founded for a long time as a valuable scientific journal. Now these journals have priorities and are monthly.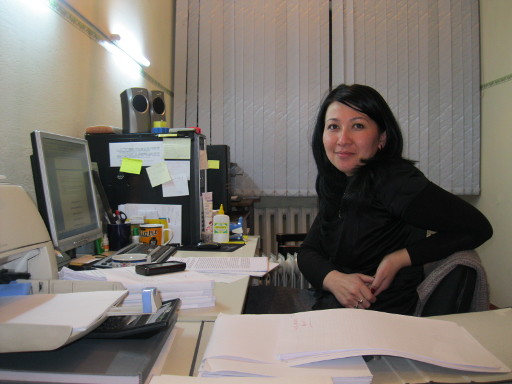 I have been working at Publishing house since 2004, at the same time I work at B.Beishenalieva Kyrgyz State University of Culture and Art as a professor at "Social-Humanitarian disciplines" department. I'm a competitor at "Political-legal disciplines" department of K. Karasaiev Bishkek Humanitarian University. In general my duty at Publishing house is to form journal issue, so I am constantly in close connection with article's authors, editors and other workers. The journals are scientific and requires much attention, so I'm very responsible with my job. In my free time I like watching TV, historical films, reading belles-lettres, and also I'm fond of cooking delicious meal for my family.
I have been working as a head of computer department since 2003. My duty is as follows: to organize working system of factory, to provide in time working process of technical staff, to organize trainings on qualification improving and to make-up textbook copies. Also printing textbooks and journals covers, and I'm busy with designing books.